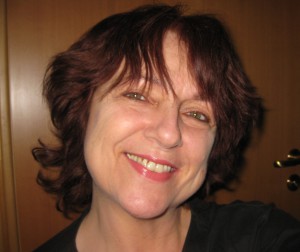 I am Hildur Magnúsdóttir an Integrative Psychotherapist, a holder of the European Certificate of Psychotherapy and a member of the European Association for Psychotherapy. I offer psychotherapy for individuals from an Integrative Humanistic perspective with emphasis on Internal Family System Therapy and Emotion Focused Therapy.  I also use EMDR when appropriate. These modalities are evidence based. I have myself gone through psychotherapy and seek supervision and continuing education, all important parts of quality control in psychotherapy. I am a founding member and treasurer of the new Association for Psychotherapists in Iceland, SALM.
Employment within psychotherapy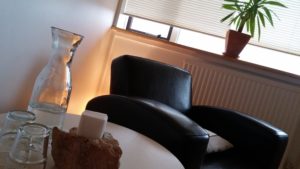 I have practiced privately since 2015, at Psychology Practice Þórunnartúni 6 Reykjavík. I volunteered for Drekaslóð in 2013-2015, a centre for survivors of violence and supervised staff at Landspitali University hospital in 2016. I support international delegates of the Icelandic Red Cross.
Psychotherapy training – Integrative
My program was 4 years and post graduate on MSc level and consisted of a theoretical part
, my personal weekly psychotherapy, clinical practice work and supervision. It was an English program run by The European Center for Psychotherapeutic Studies (EUROCPS) (Ken Evans and Joanna Hewitt-Evans) with a study center in Jersey. The training is certified by ECP and grants membership to UKCP and the main European professional association, EAP, a founding member of the World Council for Psychotherapy, WCP.  There was a focus on working with relational trauma such as neglect, abuse and unmet attachment needs rooted in childhood, self-awareness, emotions, dialogue, the therapeutic relationship and therapist´s self-development.
Further training in Psychotherapy 
Trauma Therapy – IFS – Internal Family System Therapy.  My main approach.
         # Level I.  IFS Institute. Susan McConnell, Osnat Arbel (Portugal). 2019, 12 days. 
         #  Case Consultations. Osnat Arbel, Cece Sykes (Online). 2019-ongoing.
         #  IFS Online Circle. Richard Schwartz, Toni Herbine-Blank,Pamela Krause (Online), 40 hrs, 2020.
         #  IFS and Compassion for Addictive Processes. Cece Sykes (Online). 4 hrs, 2020.
         #  IFS and Spirituality. Richard Schwartz (Online). 3 hrs, 2020.
         #  Self-lead Therapist. Osnat Arbel (Online). 8 hrs, 2020.
         # IFS and Legacy Burdens. Kay Garender (Online). 3 hours, 2020.
         # Personal Psychotherapy; IFS embodied learning. Sarah J. Wilson (Online). 2019-ongoing.
Emotion Focused Therapy – EFT – (Emotion Focused Therapy) 
# Level I and II. Jeanne Watson, Robert Elliott (Netherlands). 2015-2016, 10 days. 
# Enhancing Empathic Attunement. Jeanne Watson (Netherlands). 2015, 3 days.
# Therapeutic Presence. Shari Geller (Netherlands), 2018, 2 days.
# Emotion Focused Therapy for Complex Trauma. A. Pascual-Leone (Netherlands). 2016, 2 d.
# For Couples. (EFT Externship). Scott Woolley. (England). 2017, 4 days.
# For Couples (Introduction). Þórdís Rúnarsdóttir (Iceland). 2015, 1,5 days.
Trauma Therapy – EMDR (Eye Movement Desensitization and Reprocessing):
# Level I and II: EMDR Institute.  Roger Solomon (Iceland). 2015, 6 days.
# Complex Trauma. Gyða Eyjólfsdóttir, Margrét Blöndal (Iceland). 2016, 1 day.
# Complex Trauma; dissociation. Art of EMDR. Roger Solomon Iceland). 2017, 4 days.
# Complex Trauma. Roger Solomon (Iceland). 2018, 1 day.
           #  Flash technique. Trauma Institute/Child Trauma. R. Greenwald (Online). 2020 3 hrs.
           # Resilience. Roger Solomon (Online), 2020, 4 hrs.
Other training
# Somatic Trauma Therapy (I, II, III). Babette Rothschild (Ireland).  2014 and 2015, 12 d. 
# Clinical Hypnotherapy (I).  Iceland School of Hypnosis. Jón Víðir Jakobsson and Arnþór Arnþórsson (Iceland). 2018, 10 days.
# Insomnia without medicaments. Erla Björnsdóttir (Iceland). 2018, 1/2 day.
# CBT for adult anxiety. Gunnhildur Sveinsdóttir and Sigurbjörg J. Ludvigsdóttir (Iceland). 2016, 1 day.
Other Professional Activity
           #  The Icelandic Association  for Psychotherapists: Founding member, Treasurer.
#  Professional supervision is ongoing in the modalities I practice. 
#  Peer Supervision with Margrét Gunnarsdóttir.
           #  Conference: Trauma Summit 18.  Ireland, 2018, 2 days.
#  Conference: Trauma Attachment Summit 2019 online: Trauma Solutions. / D. P. Heller.
# Conference: "Integrative Health Care", Presentation: What is Integrative Psychotherapy?     Reykjavík,  2018.
Record other than Psychotherapy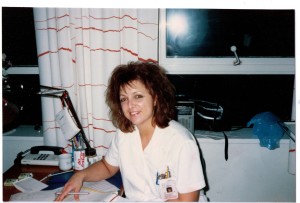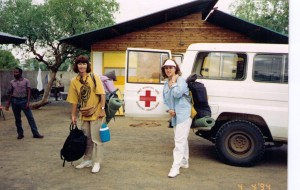 I am a nurse RN BSc (1985) MSc (2004).  I have worked at Landspitali, University hospital Reykjavik as a Clinical Nurse, deputy Nurse Manager and a Trainer in the Surgical division. I have also worked as a Project Manager in Human Resources and Academic and Training Divisions with a particular focus on new recruits, foreign employees and culturally competent care. I have been a Lecturer and BSc/MSc Supervisor at the University of  Iceland,  Akureyri University Iceland and a Tutor in MSc studies at the Royal College of Nursing London.  I have worked with the International Red Cross Movement (ICRC / Icelandic Red Cross) in grass root, clinical and management roles in 9 countries in war and natural disaster zones in Africa, Asia and Europe and worked and studied in several other countries as well. Presentations at international and local conferences and workshops was an integral part of my Nursing career golden days.
Reviewed article: Phenomenology study and interview.