I am Hildur Magnúsdóttir an Integrative Psychotherapist, with a European certification, ECP. I offer psychotherapy for adult individuals in my office in Reykjavík and online. My expertise is helping adults to resolve complex / developmental trauma with its many presenting distressing experiences and effects on life.  My approach to therapy is Internal Family Systems (IFS),  I am influenced by Emotion Focused Therapy and apply EMDR at times. These modalities are evidence based. I regularly seek professional consultations, personal therapy and continuing education, all important aspects of quality in psychotherapy. I am a founding member and Treasurer of the Association for Psychotherapists in Iceland (SALM) and a member of the European Association for Psychotherapy (EAP). Licensing for psychotherapists is not possible in Iceland but my practice is registered at the Directorate of Health. I am also a Nurse RN MSc.
Employment within psychotherapy
I have practised privately since 2015, at the Psychology Practice Þórunnartúni 6 Reykjavík. I volunteered for Drekaslóð in 2013-2015, a centre for survivors of violence and supervised staff at Landspitali University hospital in 2016. I support international delegates of the Icelandic Red Cross. At the bottom of this page, you can read about my earlier professional career.
Psychotherapy training – Integrative
My training was  a UK based 4 years MSc level program at the European Center for Psychotherapeutic Studies, completed in 2015. The training is (ECP) certified by the  European Association for Psychotherapy, EAP. There was a focus on relational developmental trauma such as abuse, unmet attachment needs in childhood, transference, Gestalt therapy, self-awareness, emotions, the therapeutic relationship and therapist´s self-development. 
Further training in Psychotherapy 
Internal Family Systems – IFS – Trauma therapy – My core approach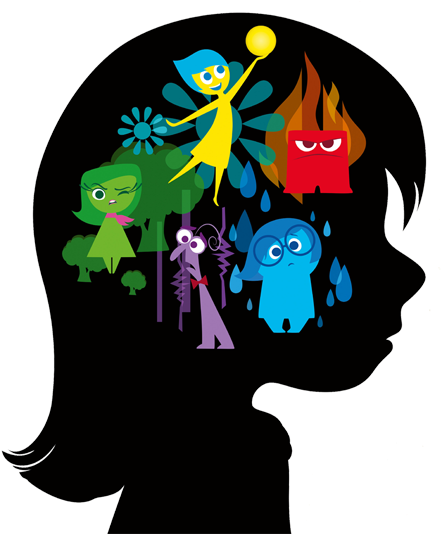 – Level II, IFS Israel (IFSI partner). Osnat Arbel, Einat Bronstein (online). 2021, 5 days. 
  – Level I, IFS Portugal (IFSI partner). Susan McConnell, Osnat Arbel (Portugal). 2019, 12 d.
  – IFS Continuity program: Group therapy, Difficulties in therapy, Autism.  With S. Richmond, C. Burris,            H.Huckabee (online).  IFS Institute. 1 year, 2021-2022.   
  – IFS Continuity program: Sexuality, Trauma, Addictions, Trailheads. With P.Rich, C.Sykes, F.Anderson, M.Pastor. IFS                   Institute USA (online).  2020-21.
  – Online Circle. R. Schwartz, T. Herbine-Blank, P. Krause by IFS Institute USA (online). 40 hrs, 2020.
  – Shorter IFS workshops online with IFS Partners in Canada and Europe, 1/2-2 days 2020-2023:
      Chronic pain with Richard Schwartz, Meditation with Michelle Glass and Adrienne Glasser, Groups with Chris                              Burris, Trauma with Janina Fisher, Somatics with Susan McConnell, Legacy Burdens with Einat Bronstein and                            another with Kay Gardner, Unblending with Olivia Lester and Liz Calvert, Shamanism with Ed Yeats,  Self with                            Loch Kelly, Spirituality with Richard Schwartz, Self-leadership with Osnat Arbel, Addiction with Cece Sykes,                                Emotional Neglect with Colleen West, IFS and Psychedelics with Bob Falconer et.al.
  –  Consultations: groups and individual: Osnat Arbel, Kate Lingren, Cece Sykes. Colllen West (online). 2019-.
  –  Personal Psychotherapy; embodied learning. Sarah J. Wilson, Mona R. Barbera (online). 2019-. 
Emotion Focused Therapy – EFT 
  – Level I and II.  Jeanne Watson, Robert Elliott (Netherlands). 2015-2016, 10 days. 
  – Shorter EFT workshops, 2-4 days, 2015-2017: 
     For Couples. (EFT Externship) with S. Woolley (England), Complex Trauma with A. Pascual-Leone               (Netherlands), Enhancing Empathic Attunement with J. Watson (Netherlands), Therapeutic Presence             with S.Geller (Netherlands).
EMDR  – Eye Movement Desensitization and Reprocessing – Trauma Therapy
    – Level I and II: EMDR Institute.  Roger Solomon (Iceland). 2015, 6 days.  
    – IFS-Informed EMDR. Bruce Hersey (online). 2020, 6 CE Emdria.
    – Complex Trauma; Dissociation. Art of EMDR. Roger Solomon (Iceland). 2017, 4 d.   
     – Shorter EMDR workshops online/In Iceland 2016-2020:                 
       Resilience with Roger Solomon, Flash technique with Trauma Institute/Child Trauma. with R. Greenwald, Complex                     Trauma with Roger Solomon, Complex Trauma with Gyða Eyjólfsdóttir and Margrét Blöndal.
    – Case Consultations with Gyða Eyjólfsdóttir and Brynhildur Schewing.
Other training
    – Compassionate Inquiry Approach to Mental and Physical
      Illness. Gabor Maté. 2023 (Online)
   –  Advanced DBT Prof. Training for Everyday Clinical needs (online). Lane Pederson. 4 d., 2021.
    – Clinical Hypnotherapy (I).  Jón V. Jakobsson and Arnþór Arnþórsson (Iceland). 2018, 10 days.
   – CBT short courses 2016-2018: Anxiety with G. Sveinsdóttir and S. J. Ludvigsdóttir (Iceland), Insomnia with E.Björnsdottir.
   – Somatic Trauma Therapy (I, II, III). Babette Rothschild (Ireland).  2014-2015.
Other Professional Activity
    – Conference: IFS yearly. 2022 (Online).
    –  Conference: Trauma Attachment Summit 2019 (Online). 2020.
   – The Icelandic Association  for Psychotherapists. Founding member and Treasurer. 2019-
  –  Conference: Trauma Summit 18.  (Ireland). 2018.
  –  Conference Presentation:  What is Integrative Psychotherapy? (Iceland). 2018.
Before Psychotherapy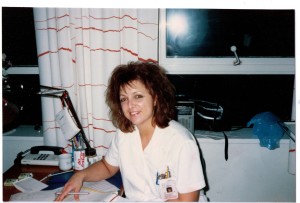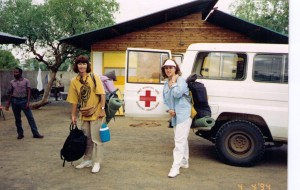 I am a nurse RN MSc. I worked at Landspitali, University hospital Reykjavik as a clinical nurse, deputy nurse manager and a trainer in the surgical division for my first 15 professional years. Next 15 years I was a project manager in the Human Resources and Science/ Professional Training Divisions with focus on new recruits, continuing education, foreign employees and culturally competent care. Simultaneously I was a clinical trainer, lecturer and BSc/MSc supervisor at the University of  Iceland and Akureyri University and a tutor in MSc studies at RCN Institute London. In between I took a leave to work  for the International Red Cross Movement (ICRC / Icelandic Red Cross) in rural areas, hospitals, camps and prisons in 9 countries in Africa, Asia and Europe in clinical (nursing), training (health care, pharmacy, warehousing) and management (health coordinator, hospital director) roles in war and natural disaster zones. My innate excitement for experiencing the wider world has also taken me to study and do other types of work internationally since my early 20s. Reviewed publication of my MSc study in English: Overcoming strangeness and communication barriers: a phenomenological study of becoming a foreign nurse (2005).